As we emerge from our lockdown cocoons, we've been thrown a great softball of fun new trends to try as we swap our loungewear out for bolder fashion statements. If you've never been much of a trendsetter or wary of trying out new styles, these fun summer trends are an easy way to start branching out. And, even if you're someone that stays on the cusp of fashion, these are things to add to your wardrobe arsenal to stay on trend this Summer.
Soft or Spiky?
Whichever direction you decide to go in, shoes this Summer are a lot more fun than they've been in a while! Two of the most prominent sandals this Summer are the uber puffy marshmallow style or the spiky kind. The oversized puffy shoe is somehow universally flattering with all body and clothing types and though quite striking, still adds an element of whimsy to any outfit. The spikes aren't just for sandal straps or slides, either. You can find them on sneakers and heels too. Though the spike was in trend about a decade ago as well, this go-round, it's elevated to a less punk rock appearance. Whichever direction you go – soft or hard – it's an easy way to update your shoe game 2021 style.
Cat Eyes
They're back! Even though they seem to stay somewhat in trend year after year, this Summer, the cat-eye sunglass option is being showcased by every significant designer or retail brand. You can go high end or low end; it won't matter. You'll look effortlessly cool and in vogue with a pair of cat-eye sunglasses.
Rhinestones on Everything
It may seem extra, okay, it's definitely extra, but after the year we've all had, it's also incredibly fun to see bedazzling on everything. From our shoes to our nails, crystals are adorning everything, and we're here for it. Age is only a number, and this style is for everyone, from the budding fashionista in your family to your grandmother. Adding a fun, bright shining flair to your look is a way to stand out and get compliments.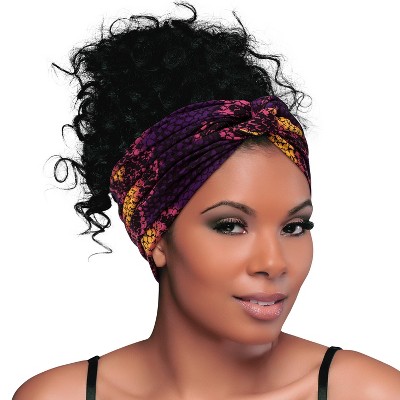 Headbands
These aren't just for school girls. Virtually every designer has incorporated headbands for women into their accessory game this Summer. The beauty of a headband is also that it can help you look pulled together when you're running behind. They're a straightforward statement to add to your look that sets you apart from the rest of the crowd. You can stay with muted colors that match the rest of your outfit or go with fun all-over prints, metallics, or rhinestoned. Whichever direction you go in, you're showing the world that you don't stop with just the outfit when you're getting dressed for the day.
Masks
They're not entirely gone from our lives yet. Some of us just went the plain surgical route the last year while we were out and about, but if you don't have a few fun printed masks at this point, you need to get online and find a few that work with your unique style. Until it's safe for us all to be out in public maskless – and who knows when that will be – the CDC still advises the wearing of masks, even for fully vaccinated individuals.
Cover-Ups
Thankfully, with summertime comes visits to the beach, and this year, we're all ready for some extra Vitamin D. So, make sure that when you're packing up your beach bag, you throw in a cute cover-up to keep you looking fabulous at the beach. Cover-ups have come a long way, too, from the mumu style our mothers and grandmothers wore. Currently, the types that are in vogue right now are animal print and boho styles. Whatever direction you decide to go in, you can up your cover-up game quickly by making sure it matches your swimsuit. Now lay back in that lounge chair, open a good book and look amazing while doing it!
Shine Time
Last but never least, the glittery metallic sheen is being seen on everything from shoes to jackets this Summer. Again, we've been cooped up, so we all feel that need to shine extra bright as we emerge. Don't miss this trend; it's an easy thing to add to the wardrobe of anyone, no matter their style.