I remember being a kid in Trinidad and waking up on Saturdays to watch Tom & Jerry. It was hilarious and always brought so much laughter in our home. My mom would be filled with belly roll laughs that even the neighbors could hear.
When I saw the trailers of the movie I knew it was something I wanted to introduce my kids to as something that's a part of my childhood. One thing my husband and I have taken away positive from this past year was learning how to bond with our kids. Family Movie Nights have been a high priority for us.
I couldn't wait for our free copy of the movie from Warner Bros to arrive in the mail so we could add it to our family movie list and see how much the kids would enjoy it. Here's my list of reasons why I think Tom and Jerry the Movie was a family hit.
1. It's Filled with Lots of Laughs
Just like the classic cartoons this new movie is filled with lots of laughs. Tom and Jerry didn't disappoint with this film at all. I wasn't sure what to expect but it was exactly what we needed and made for a great weekend of laughs. It was great to include my parents in our family night and see my mom laugh like she did so many Saturday mornings when I was a child.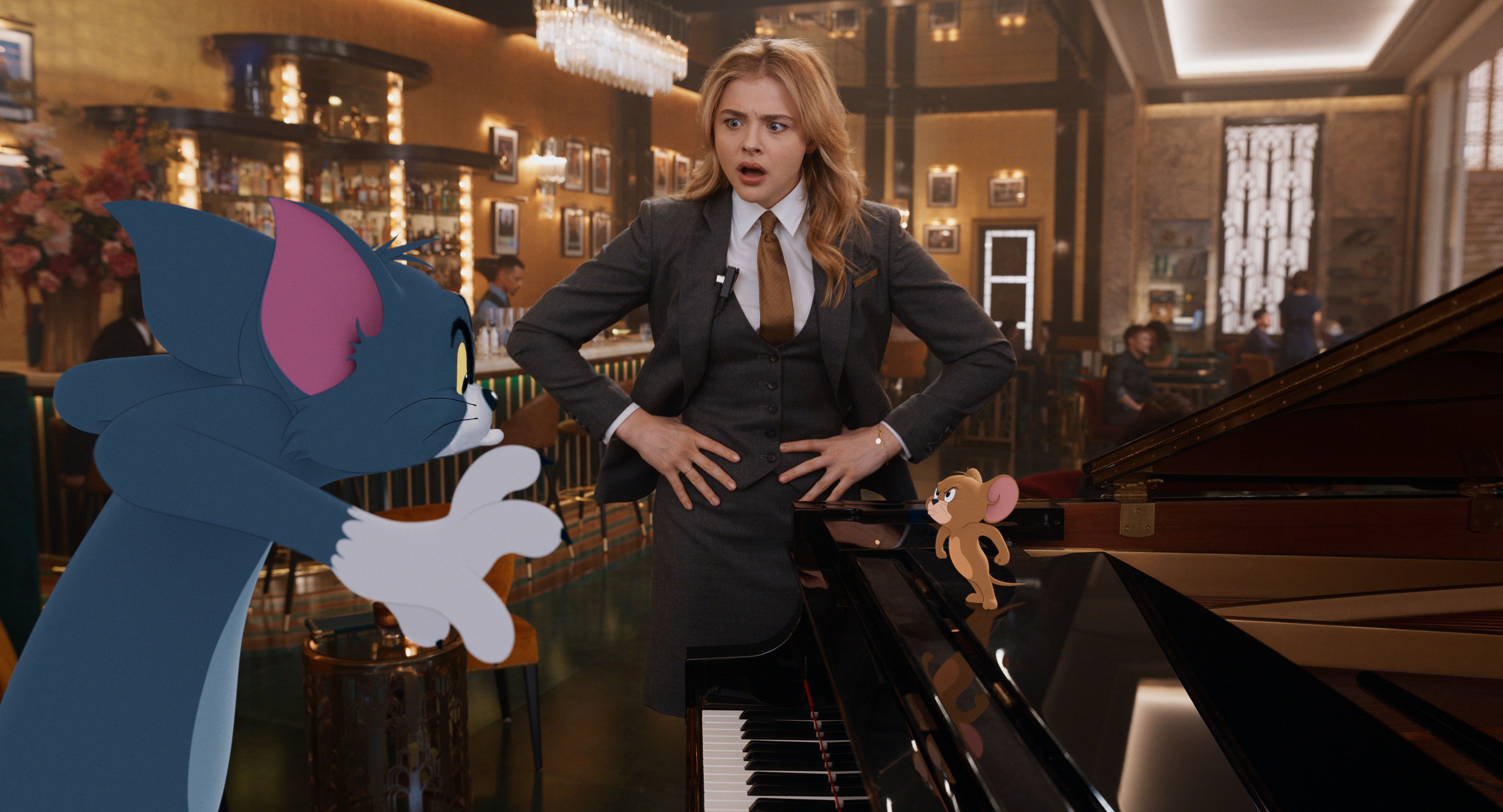 2. Big City Life
It was great to see the mischief that this pair got into while exploring the city of New York. Jerry was hoping he would be set for life in his new fancy hotel but Tom came in and was ready to get rid of him. It was fun explaining to my kids how the classic and the movie may differ but it was still laughs, fun, and lots of antics.
3. A New Format
I wasn't sure what to expect with the whole new format of including the cartoon with humans. The change of formatting made the movie interesting and it was a great to explain to my kids how it was different from the one I grew up with but still just as funny. I can't imagine if any of it was actually true. Imagine getting ready for the biggest wedding of the year and finding out that a mouse was at your venue which is supposed to be the best in the city. That alone would be one huge adventure.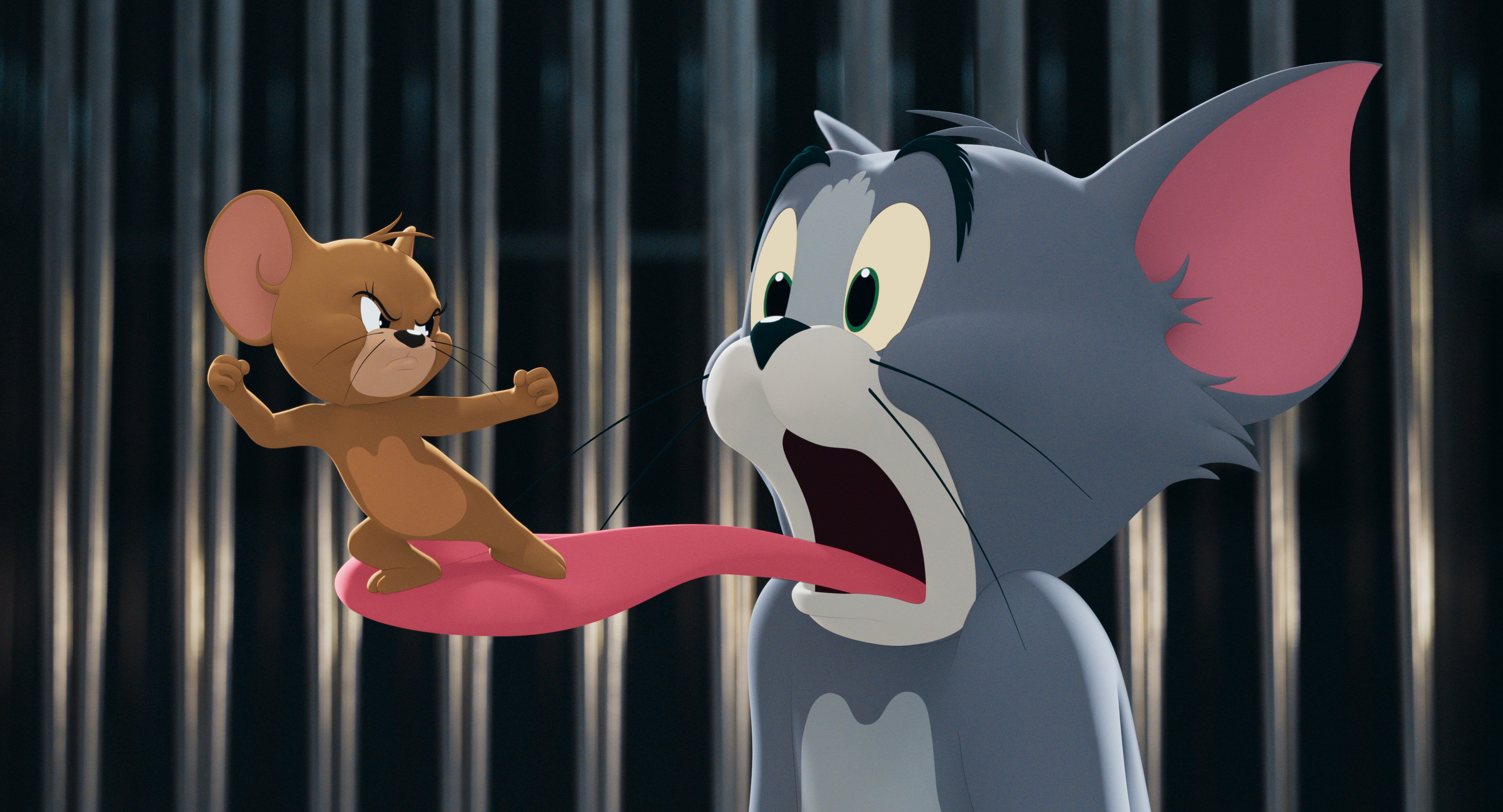 4. Old Friends of the Duo in the New Movie
It was great to see old characters of the cartoon in the new movie. You can see some of your favorites like Spike. I was so excited to see some of these classic characters also apart of the new movie. It really helped bring together the old and the new. Making it a great way to introduce your kids to the classic after they enjoy the movie.
5. Availably of Viewing Formats
I love movies that come in so many different formats. With platforms like Movies Anywhere that allows you to watch as a group it's easy to have a movie night with different family members that are near and far. You can also purchase digital copies on AppleTV, Prime Video, Vudu and more. If you're not a big fan of digital you can purchase DVD and Blu-ray formats of the film. It is a good one to add to your collections for kids.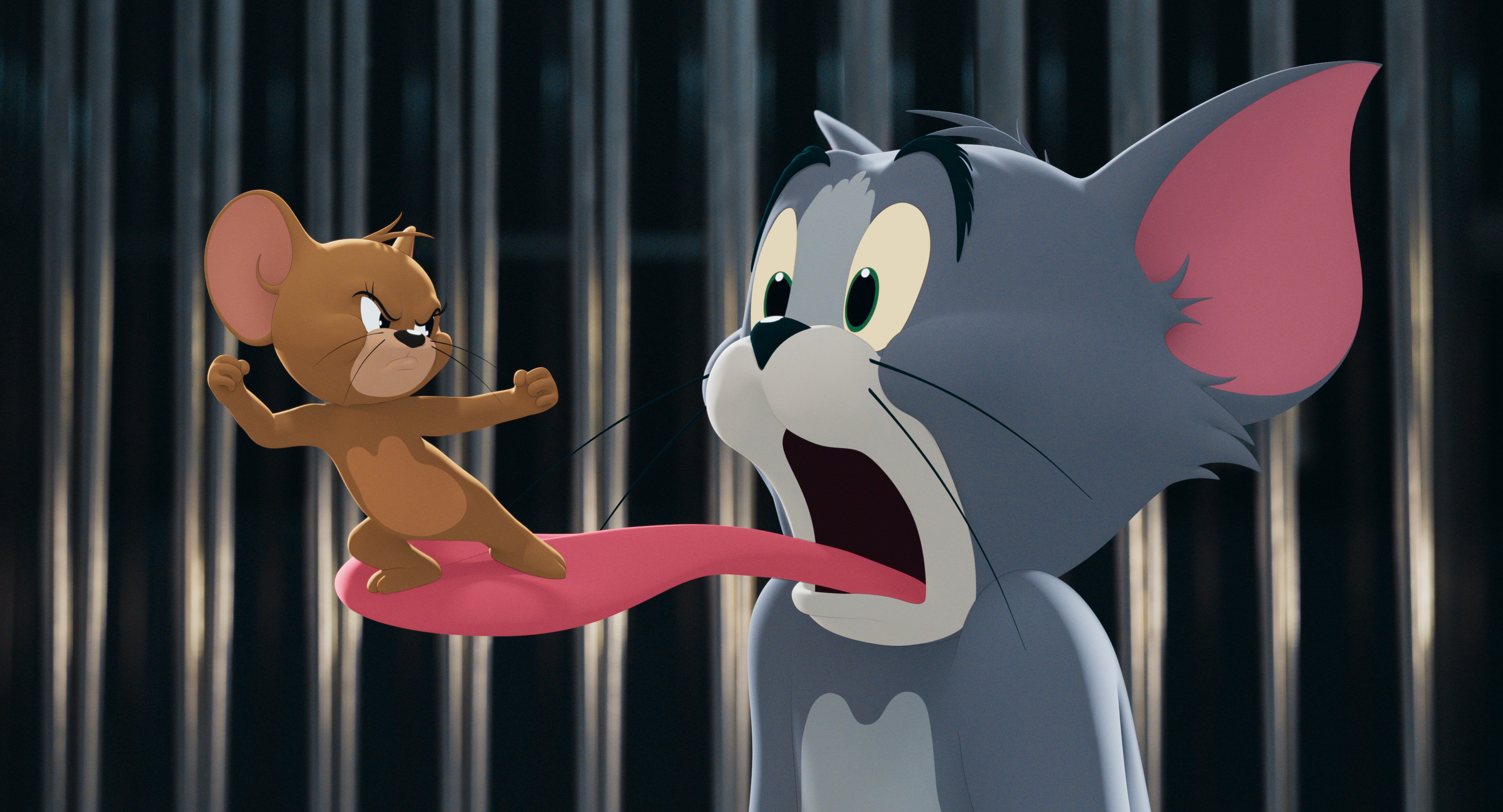 About Tom & Jerry the Movie
One of the most beloved rivalries in history is reignited when Jerry moves into New York City's finest hotel on the eve of "the wedding of the century," forcing the event's desperate planner to hire Tom to get rid of him, in director Tim Story's "Tom and Jerry." The ensuing cat and mouse battle threatens to destroy her career, the wedding and possibly the hotel itself. But soon, an even bigger problem arises: a diabolically ambitious staffer conspiring against all three of them.
BLU-RAY & DVD ELEMENTS

"Tom & Jerry" Blu-ray contains the following special features:

Deleted ScenesGag Reel
Bringing Tom & Jerry to Life
Tom & Jerry's World
The Feud: #TeamTom vs. #TeamJerry
Jerry's "A House For a Mouse"
The Tom & Jerry Guide to New York City Wildlife
Inside the Wedding of Ben and Preeta
A Scene Comes to Life: Scene #1 – Ben and Preeta's Wedding
A Scene Comes to Life: Scene #2 – Animal Lock-Up
"Tom & Jerry" DVD contains the following special feature:
Tom & Jerry the Movie is available for purchase in stores and on digital platforms now. You can pick up a copy at your favorite retailer for your next family movie night.